I was browsing around this morning when I noticed something quite awesome, these lovely £30 skinnies by Henry Holland (♥) are pretty much like mine!! And the amazing thing is that they cost exactly the same price, which is a bargain ♥
though it's not the same colour and mine has more studded details you can totally see that mine was pretty inspired by this one!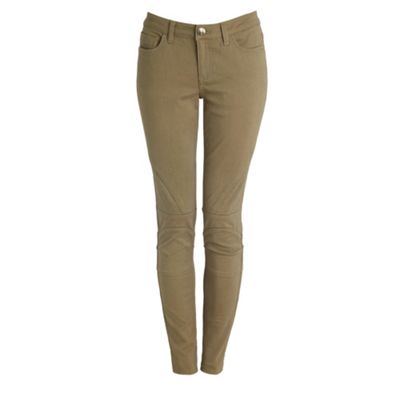 Khaki Biker Detail Skinny Jean
♥
Knee detail // détail du genou
Front pocket studs // détails des poches avant
Back Pocket details // détails des poches arrières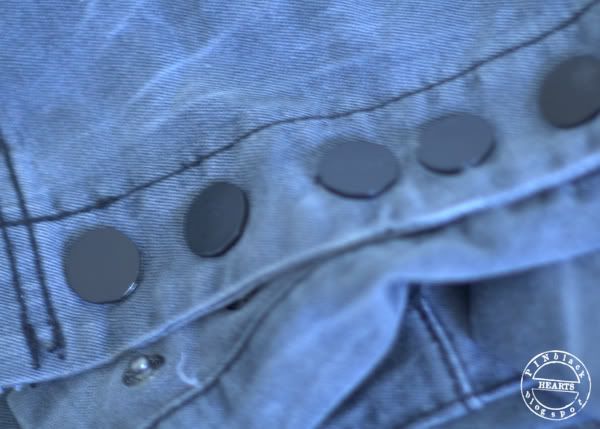 Pressure Buttons on the Seams // boutons pression
The Jeans are from Americanino an Italian brand I think.