Friday night the girls and I went to "fuck LE FASHION" a club where freaky and stylish meet. We've been going there for a bit less than a year now, and never were we disappointed.
Last night was Vale of
Postcards of a Fashionista
, Juli and Domi's first runway show.
As you may know if you follower her, which you should,
Vale
is now one of the 3 faces for
The Class Remeras
(T-Shirts) new campagne, designed by
Matias Bognanni
and called Young & Alive (The Smiths fans you'll know what I'm talking about).
We came to know the brand about 5 months ago, on a night out at "fuck LE FASHION" and saw the runway show for the winter collection, after that it's all history, we pretty much all fell in love with the brand, the quality and foremost the designs.
The Class really proves that statement T's are back in, and never go out of style.
Juli and Vale relaxing before the show.

Domi, the new comer, this girl is awesome and
she has some sick photography skills!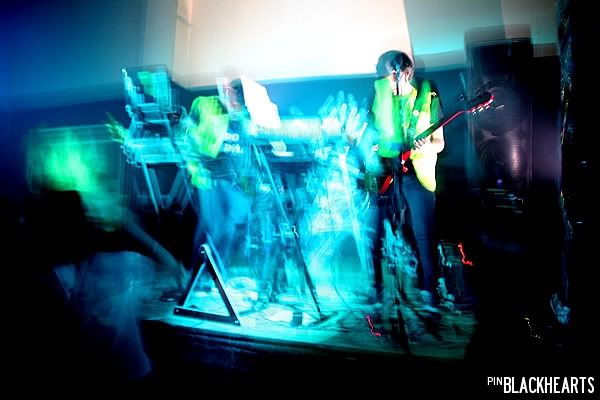 To set the mood Hotel a truly awesome duo mixed and
played for us as we waited for the show to start.